Illinois
Plastic Injection Molding, Illinois
Illinois' premier Injection Molding Service.
Oconomowoc Molded Products has been servicing customers throughout the Midwest and East Coast for over 20 years.  We have assisted companies in cities across Illinois including: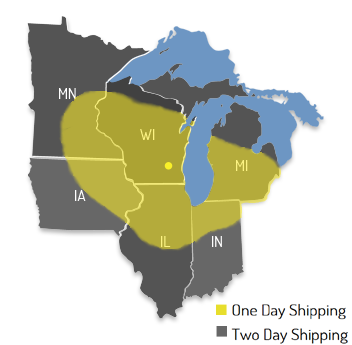 Chicago
Rockford
Moline
Peoria
Lincoln
Springfield
Decatour
Oconomowoc Molded Products has served various Illinois manufacturing and design firms with Custom Injection Molded parts.  Various industries in Illinois have depended on Oconomowoc Molded Products' professional and technical staff.  The map shows typical shipping lead times, call for more information.